Balancing the scale of gender in dispute resolution and the legal sector
Balancing the scale of gender in dispute resolution and the legal sector
In episode two of our CDH Women Empowerment podcast series we speak with Lucinde Rhoodie, a Director in our Dispute Resolution practice. Lucinde delves into balancing the scale of gender in dispute resolution and the legal industry.
25 May 2023
09:54 Minutes
Podcast
At a glance
10 April 2023 marked 100 years since the Woman Legal Practitioners Act 7 of 1923 was promulgated. The Act contained a single section, which read: "Women shall be entitled to be admitted to practice and to be enrolled as advocates, attorneys, notaries public or conveyancers in any province of the Union, subject to the same terms and conditions as apply to men...".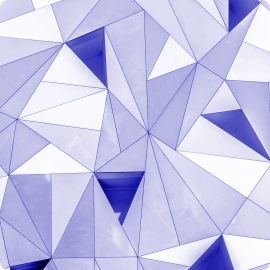 Balancing the scale of gender in dispute resolution and the legal sector
Podcast
Balancing the scale of gender in dispute resolution and the legal sector
Podcast
Download MP3
Transcript
Thabita Rajab: Hello everyone. Welcome to CDH Conversations. I am Thabita Rajab. This is episode 2 of our CDH Women in Law Podcast series. As we commemorate the centenary of the Woman Legal Practice Act of 1923, we will feature a woman who will reflect on their successes and challenges in the legal field. Today we are joined by Lucinde Rhoodie.
Lucinde has been a director in our dispute resolution practice since 2005. She has vast experience in complex commercial litigation matters, business rescue, restructuring and insolvency, Companies Act litigation matters and disputes, financial markets and market abuse litigation, as well as corporate investigations. Lucinde has been highly ranked in a number of legal directories, including Chambers Global, Legal 500, and recently she was listed in the Legal 500 Private Practice Arbitration Power List. Welcome, Lucinde. Thanks for joining us!
Lucinde Rhoodie: Hi Tabitha, and hi to all the listeners. Thank you for having me.
Thabita Rajab: Great. I'm going to jump straight into it. So tell us where your journey of becoming a lawyer began and how did you end up where you are today?
Lucinde Rhoodie: I think everybody's journey into law begins when you are a small child and you watch all these American TV series of high powered lawyers walking with their power suits and their stiletto heels! So I think that's where the interest began. And, of course, not at all as it is in real life. But I studied law at the University of Stellenbosch, where I got my BCom LLB. I started my articles at the legacy Hofmeyr Herbstein & Gihwala back in 1998. And, yes, from there I continued to move up the ranks from associate to equity director. I lived through various mergers that CDH went through and now I find myself today, you know, one of the few senior female directors in a very busy and dynamic dispute resolution practice.
Thabita Rajab: Oh, that's great. I mean, that's so inspiring for those who are looking at getting into the dispute resolution practice. So then how did you decide to focus your practice on dispute resolution, including arbitration? Was it something that you grew to love and therefore made the decision to practice that?
Lucinde Rhoodie: Yes. You know, when you start off as a candidate attorney, you have absolutely no idea which practice area is going to interest you. And that's why articles are so important. I was fortunate enough during my articles to rotate to both the dispute resolution practice and the corporate commercial departments. It became apparent very soon that corporate and commercial law is not the department that I can see myself in for the rest of my career.
And I think the most appealing thing about the dispute resolution department is the variety of instructions you get. Not one day is ever the same.
To become a good dispute resolution lawyer, you need to get to know your client and its business from end to end, and I mean from instruction to instruction you can learn anything from how to properly bottle wine to evaluing a listed company. And I think that's the main thing that attracted me to a dispute resolution practice, instead of one of the other specialized areas of law.
Thabita Rajab: And what hurdles did you face in an industry that has traditionally been male dominated?
Lucinde Rhoodie: I think most women face and are still facing the same type of hurdles, you know, not being believed in. "Women lawyers can only do certain types of law. They can't do complicated commercial matters. You only get new clients and work on the golf course and the rugby box." Although one will always face such hurdles, it's become less and I think women have become stronger, more self-confident and better equipped to deal with these types of hurdles. The answer in my mind is simple:
You must have the confidence and you must have the competence. If you are confident in your own ability and competent in what you do, you will make those hurdles disappear much quicker and easier.
Thabita Rajab: That's absolutely true. I so agree with you on that one. I mean, one needs to just face the challenge and, you know, and not steer away and into a comfort zone because then you don't grow. So since your admission in 2000, how do you think the legal sector has changed over the years, if it in fact has?
Lucinde Rhoodie: It has changed significantly. The legal sector has become much more accessible and much more transformed, especially assisting mothers with raising a family while being in a position to advance a legal career.
From a process perspective, the way of practicing law has changed forever. We've got the pandemic to thank for that.
Hearings, arbitrations, consultations are mostly being conducted virtually, which have curbed the costs for clients to a large extent. Especially our practice, dispute resolution, which is extremely paper based, has become more electronic, has become more paperless. Especially with electronic filing system that has been introduced to some of our courts, which we believe in due course, if it has not already, will also make the legal process much more expedient.
Thabita Rajab: That's great. I mean, one always imagines a lawyer's office to have piles and piles of paper. So it's great to know that, you know, we are moving, that the field is moving more to an electronic, paperless system. So what would you then say to another woman who is thinking of changing fields? Because the industry is way too male dominated?
Lucinde Rhoodie: I will say don't do that. It is important to make your voice heard. And if every woman changes fields because it's difficult, there will never be any change. And we must remember that the women that came before us fought way too hard to get us where we are today. And by giving up now, we will just diminish that very hard fought fight.
Thabita Rajab: Yeah, absolutely. I mean, that would just be a step back. And what is the most memorable matter you've worked on to date?
Lucinde Rhoodie: That's almost asking a person, "what's your most favorite movie or your most favorite song?" That changes from from day to day. And it's very difficult to choose only one matter. You know, there are so many interesting matters that I have been and am still involved in. But when it comes to memorable matters, I will never forget my first Anton Piller application where we had to go and look for documents. We ended up finding the documents at about 12:00 o'clock at night, hidden away in black garbage bags, buried in the opposing party's backyard. So, as I say, there's never a dull moment when you work in dispute resolution.
Thabita Rajab: That sounds like something from a series like Suits! And on a lighter note, do you have any hobbies, any unusual hobbies?
Lucinde Rhoodie: I actually don't have many hobbies. There's not much time for that. I hope to get some hobbies when I get older, but for some or other reason, I love doing these arbitrary online quizzes just to see how my general knowledge or my history knowledge is. So if one can call that an unusual hobby, I would say that's one of them.
Thabita Rajab: And are you reading any books at the moment or do you even have time to read a book?
Lucinde Rhoodie: I absolutely love reading, but that is unfortunately one thing that I do not get enough time to do. You know, as attorneys, we read about 90% of our day and it's very difficult to find time to read. So at the moment, I don't have anything that I'm reading. I love fiction, so I am definitely searching for my next book to read.
Thabita Rajab: Great. I hope you find some time to get some reading done besides reading legal documents. Lucinde, thank you so much. It was great chatting with you. And you know, I think all the younger female lawyers are inspired by where you started your career and where you are now. I think it's a great achievement and it's definitely inspiring. Thanks again for joining us, Lucinde.
Lucinde Rhoodie: It is my pleasure and thank you once again for having me.
The information and material published on this website is provided for general purposes only and does not constitute legal advice. We make every effort to ensure that the content is updated regularly and to offer the most current and accurate information. Please consult one of our lawyers on any specific legal problem or matter. We accept no responsibility for any loss or damage, whether direct or consequential, which may arise from reliance on the information contained in these pages. Please refer to our full terms and conditions. Copyright © 2023 Cliffe Dekker Hofmeyr. All rights reserved. For permission to reproduce an article or publication, please contact us cliffedekkerhofmeyr@cdhlegal.com.
Subscribe
We support our clients' strategic and operational needs by offering innovative, integrated and high quality thought leadership. To stay up to date on the latest legal developments that may potentially impact your business, subscribe to our alerts, seminar and webinar invitations.
Subscribe