CDH consistently excels in Chambers Global 2023 rankings across Africa
CDH consistently excels in Chambers Global 2023 rankings across Africa
Pan-African law firm Cliffe Dekker Hofmeyr (CDH) is humbled to feature strongly in the Chambers Global 2023 rankings. The rankings are assessed on criteria that include technical legal ability, professional conduct, client service, commercial awareness / astuteness, diligence, commitment, and other qualities that the client considers relevant. CDH is therefore most grateful to our clients for their positive feedback on our firm, and our legal experts.
17 Feb 2023
2 min read
CDH Alert
Article
At a glance
Pan-African law firm Cliffe Dekker Hofmeyr (CDH) receives strong recognition in the Chambers Global 2023 rankings.
CDH is praised by clients for its commercial awareness, innovative solutions, and customer-centric approach.
Several CDH lawyers, including Jackwell Feris, Kylene Weyers, Lucinde Rhoodie, Peter Hesseling, and Sammy Ndolo, are acknowledged for their expertise in various practice areas.
"We recognise that our clients across Africa have traversed a challenging path over the past several years. Our purpose is, and has always been, to walk alongside our clients, understanding the need to work alongside them on a day-to-day basis, while preparing their organisations to be future-fit. Our rankings confirm that our clients view us as their business partners, referencing our 'commercial awareness', 'innovative solutions', as well as being 'highly customer-centric' and 'highly responsive'," said Brent Williams, CEO of CDH.
Sammy Ndolo, CDH Kenya Managing Partner agrees, saying;
"Chambers Global identifies, ranks, and differentiates the best talent globally. As a firm with an extensive footprint across Africa we work as one seamless team, committed to excellence in client service, while walking 'the proverbial extra mile for clients'. Clients comment that our teams have "commercial awareness as well as a great understanding of our business as a multinational and the industry within which we operate. Our people are our greatest asset."
CDH is delighted with new entries in this years' rankings; Jackwell Feris and Kylene Weyers debuted as up and coming lawyers in dispute resolution, and restructuring and insolvency, respectively, whilst Lucinde Rhoodie made her Chambers Global entrance in band 4 for dispute resolution. Peter Hesseling, who is no stranger to Chambers Global bagged band 3 in Capital Markets: Equity, whilst maintaining his band 2 ranking for Corporate / M&A. In Nairobi, Sammy Ndolo ranked in band 5 for banking and finance, while maintaining his ranking in band 4 for Corporate / M&A.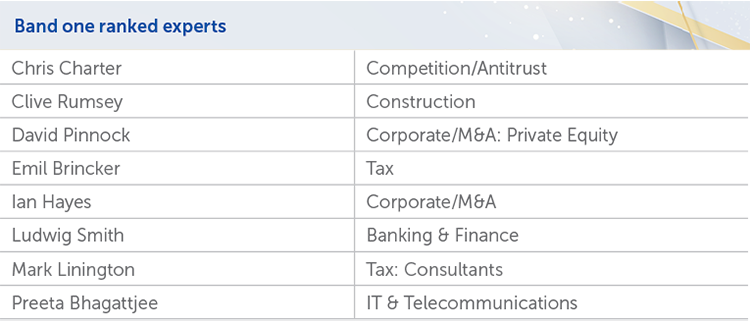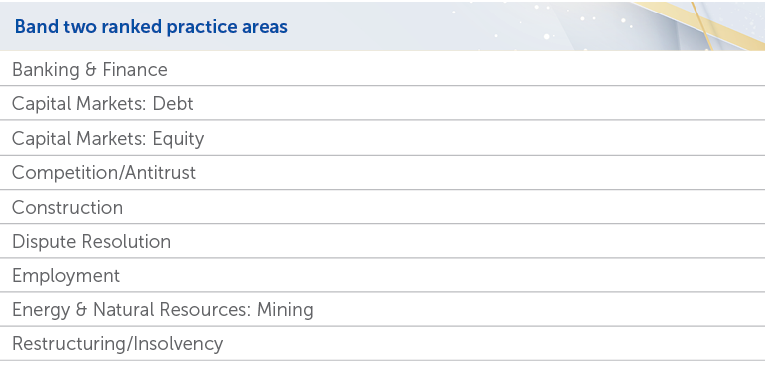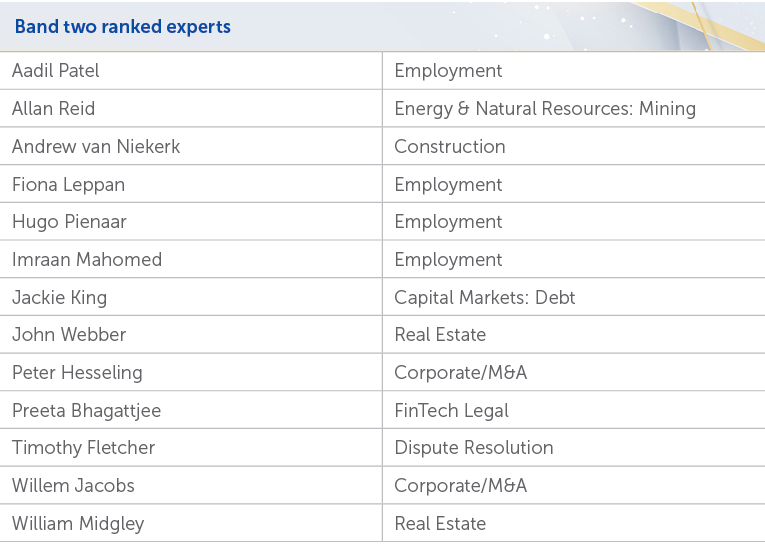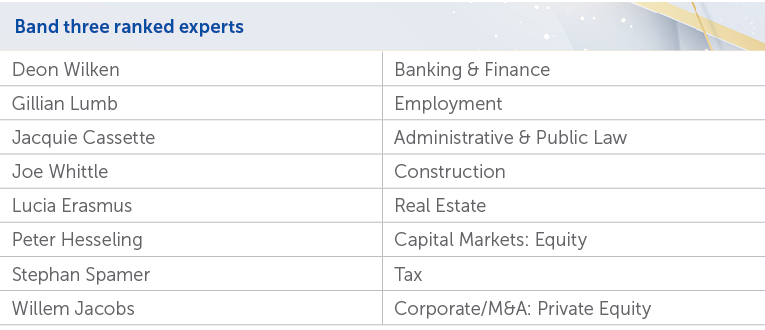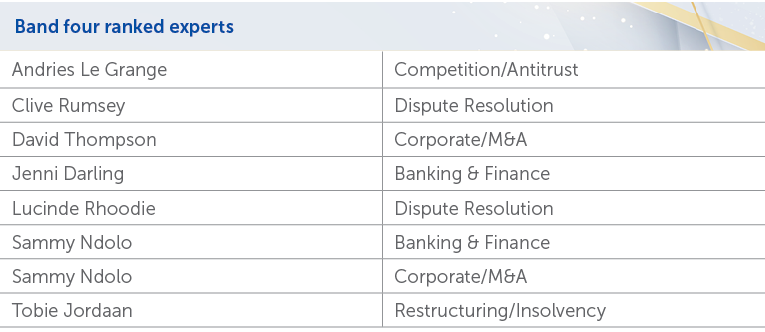 The information and material published on this website is provided for general purposes only and does not constitute legal advice. We make every effort to ensure that the content is updated regularly and to offer the most current and accurate information. Please consult one of our lawyers on any specific legal problem or matter. We accept no responsibility for any loss or damage, whether direct or consequential, which may arise from reliance on the information contained in these pages. Please refer to our full terms and conditions. Copyright © 2023 Cliffe Dekker Hofmeyr. All rights reserved. For permission to reproduce an article or publication, please contact us cliffedekkerhofmeyr@cdhlegal.com.
Subscribe
We support our clients' strategic and operational needs by offering innovative, integrated and high quality thought leadership. To stay up to date on the latest legal developments that may potentially impact your business, subscribe to our alerts, seminar and webinar invitations.
Subscribe