The upward adjustment of personal income tax brackets has avoided a phenomenon known as "bracket creep". This occurs where not adjusting the income tax brackets leads to higher tax collected due to inflationary increases in people's income, as people either move into higher brackets or earn more above the taxing threshold in their current bracket.
The personal income brackets for the 2022/23 tax year are as follows: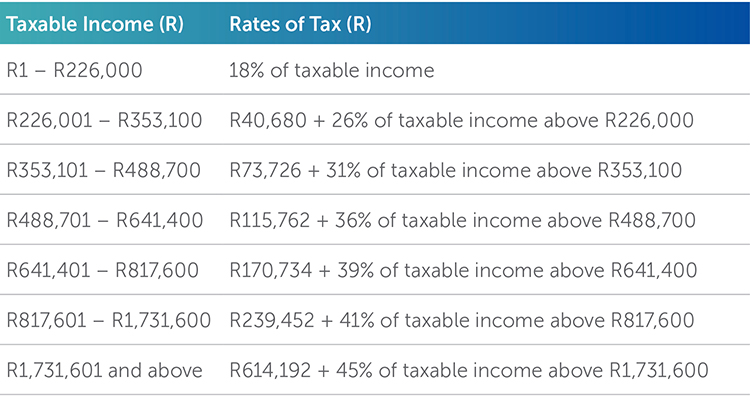 The income tax rebates have been increased to the following amounts:
Primary: R16,425
Secondary: R9,000
Tertiary: R2,997
The income tax thresholds are as follows:
Below age 65: R91,250
Age 65 to 75: R141,250
Age 75 and over: R157,900
Added disposable income in the hands of South African consumers is essential for economic growth, especially following the income constraints faced from the COVID-19 pandemic. The tax relief provided in the 2022 Budget Speech is therefore a welcome decrease in the burden South African individual taxpayers must bear.