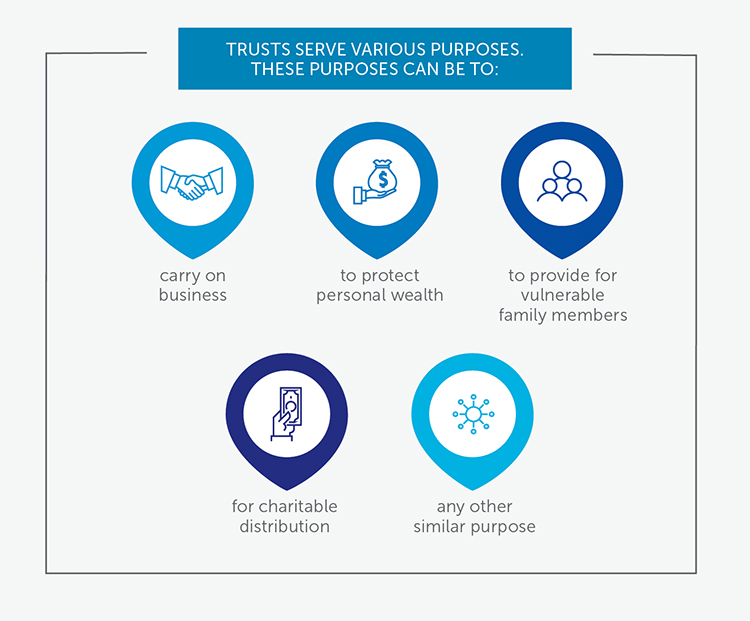 When creating a trust, the founder of the trust entrusts assets under the control of another person (or persons), known as the trustee (or trustees). Every trust must have at least one trustee. A trustee, in terms of statute, is any person who is authorised by the Master of the High Court (Master) to administer and control the property held in a trust for the benefit of the trust's beneficiaries.
The role of a trustee is important. Not only is the trustee responsible for managing the trust in line with the law, but there are duties and obligations which must be complied with, and certain actions which must be abstained from. Crucially, the trustees are always obliged to act in the best interest of the trust and its beneficiaries. When certain events occur, there are legal consequences which inform the trustees next steps. Yet, trustees are not always aware of these actions.
This position may seem daunting, but as a first step trustees should start by broadly understanding their statutory and common law duties. In this way, current and prospective trustees can ensure that their decision making is supported by the fundamentals in South African trust law.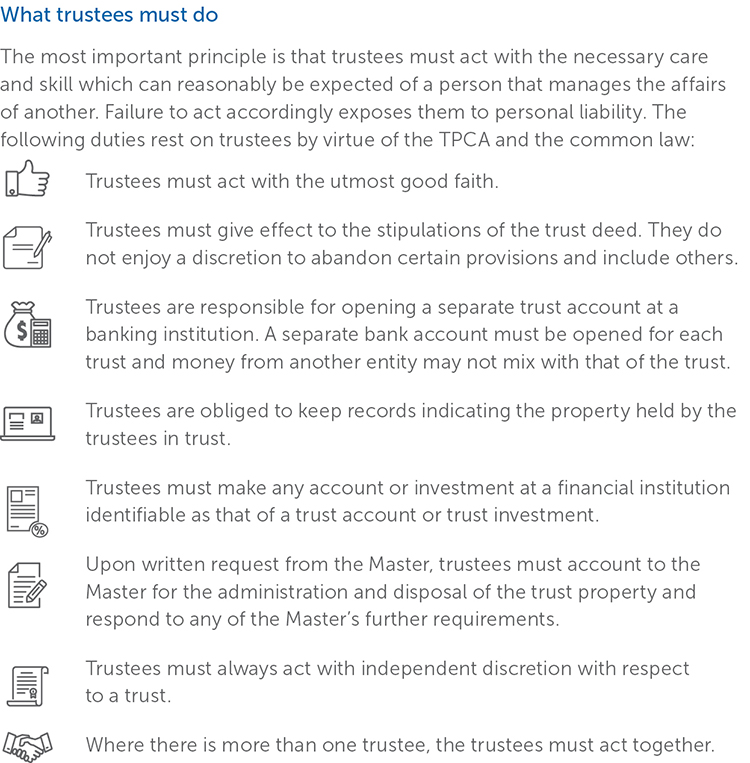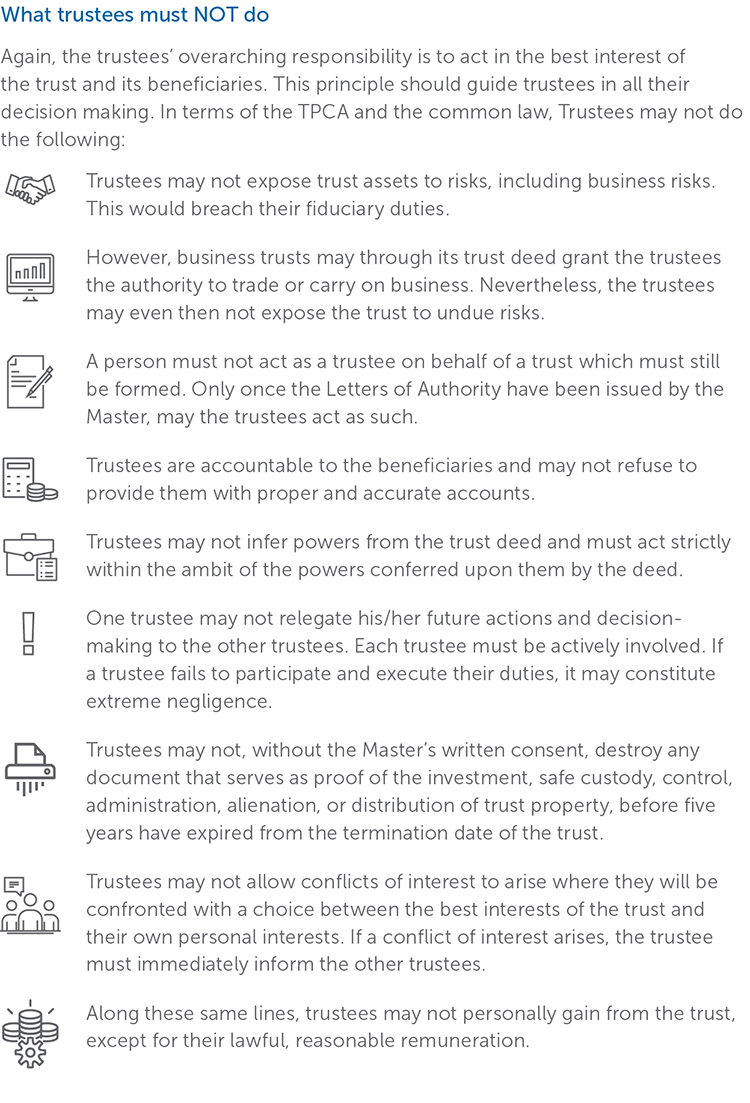 Further duties and prohibitions may rest on trustees, depending on the terms of each trust deed. Therefore, it is critically important that trustees read and understand the terms of a trust's deed to ensure they can effectively execute their mandate in fulfilment of the trust deed.
Conclusion
Trusts are conveniently flexible structures, but this benefit translates to strict duties for trustees on the one hand and stringent prohibitions on the other. Trustees act in a fiduciary role, where they owe a duty of the utmost good faith toward the trust and its beneficiaries. Considering these duties and obligations resting on trustees, a prospective trustee should only accept appointment as a trustee with circumspection and once he/she is familiar with these duties, responsibilities, and prohibitions. Similarly, trust founders, including companies, should carefully consider whom they appoint as trustees.