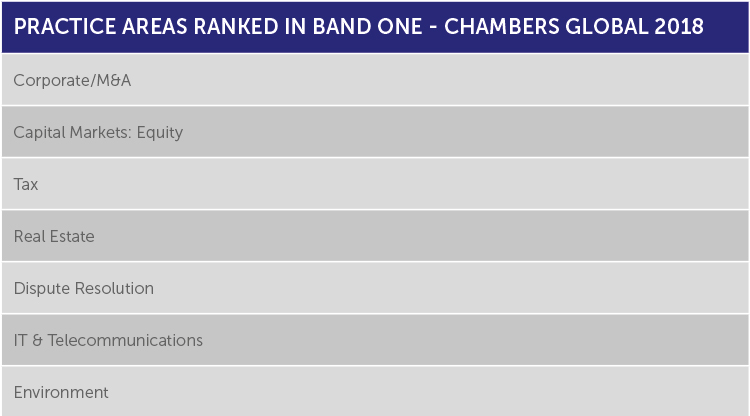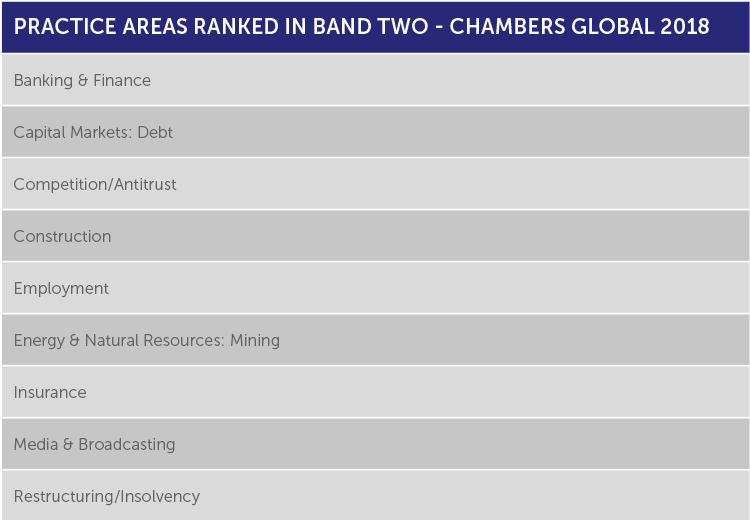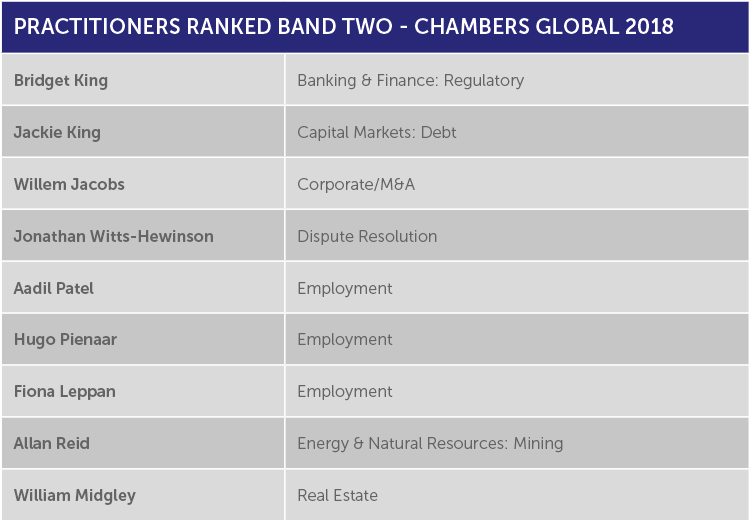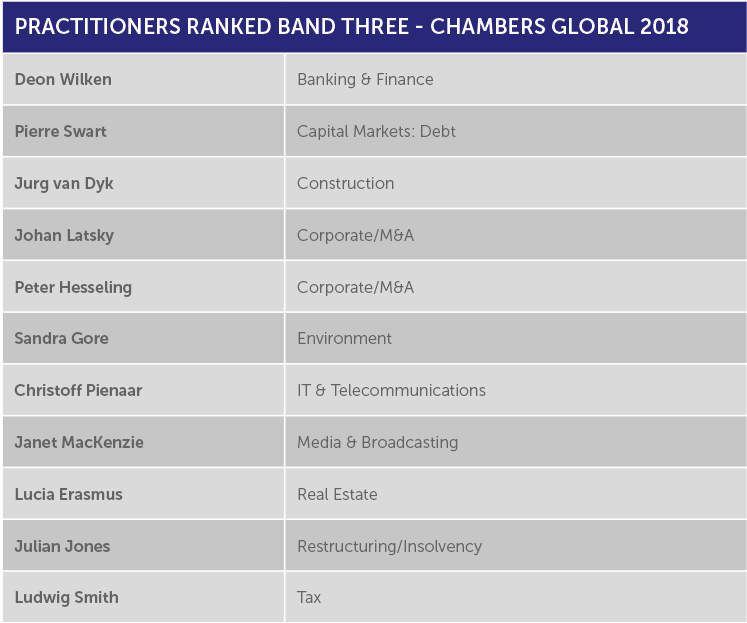 Each year, Chambers Global identifies and ranks the most outstanding law firms and lawyers in over 185 jurisdictions across the globe. The qualities on which these rankings are assessed include technical legal ability, professional conduct, client service, commercial astuteness, diligence and commitment.
Highlights for CDH in 2018 are as follows:
An impressive number of seven CDH teams were ranked in Band One - the highest ranking achievable. These teams include: Capital Markets: Equity, Corporate/M&A, Dispute Resolution, Environment, IT & Telecommunications, Real Estate and Tax – CDH's newest Band One performer.
Across the various practice areas, 11 CDH practitioners were ranked in Band One.
CDH also added two new teams to their established rankings, with Chambers Global recognising the firm's Insurance and Media & Broadcasting teams in Band Two.
"Trusted legal services are at the cornerstone of any successful business," says Brent Williams, CEO of CDH. "This year's outstanding results demonstrate an acknowledgement from our clients of the consistent, high-quality and professional services delivered by our practitioners."
Adding to the accolades, Terry Winstanley, Director and National Head of the Environmental Law practice at CDH, has claimed the title of a Star Individual. A 'Star' ranking is given to lawyers with exceptional recommendations in their field.
"Recognition such as this demonstrates the diversity and in-depth sectoral knowledge of our committed and highly experienced teams," says Williams.
Due to its extensive research and robust interview process of law firm peers and clients, the Chambers Global Guide is widely perceived as the most conclusive source of information for businesses who are looking for legal sources.  
CDH could not have achieved these world-class results without the unending support of our clients; and for that, we thank you.