One of the stated aims of Mining Charter 3 is to provide policy and regulatory certainty in order to seek investment for the development of the mining industry.  In this, it has failed miserably.  With share prices having plummeted within the hour of the Minister's briefing, one wonders whether true transformation is possible in an industry where investor confidence is rocked to this extent.
Controversially, Mining Charter 3 has been gazetted and comes into operation today.  Its formulation, like previous charters, is poorly worded and often ambiguous. It introduces a number of new definitions, terms and targets, the salient points of which are as follows: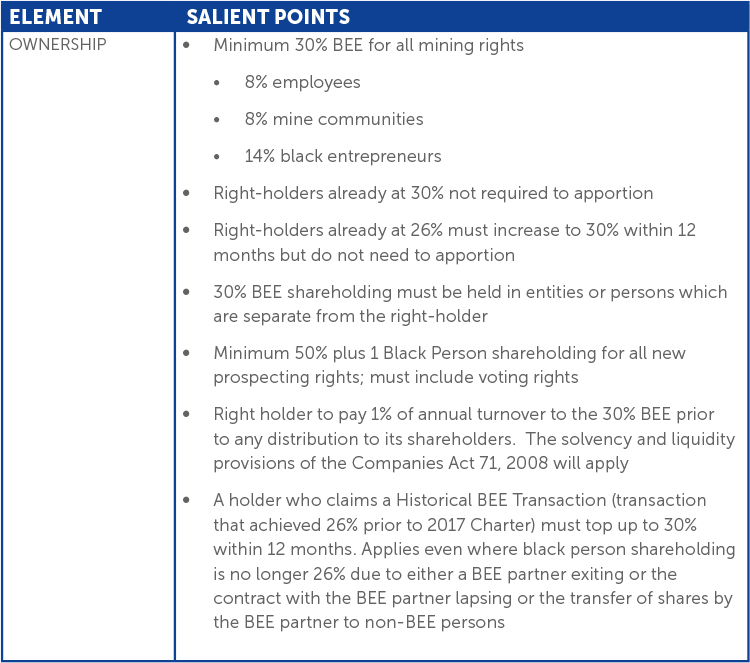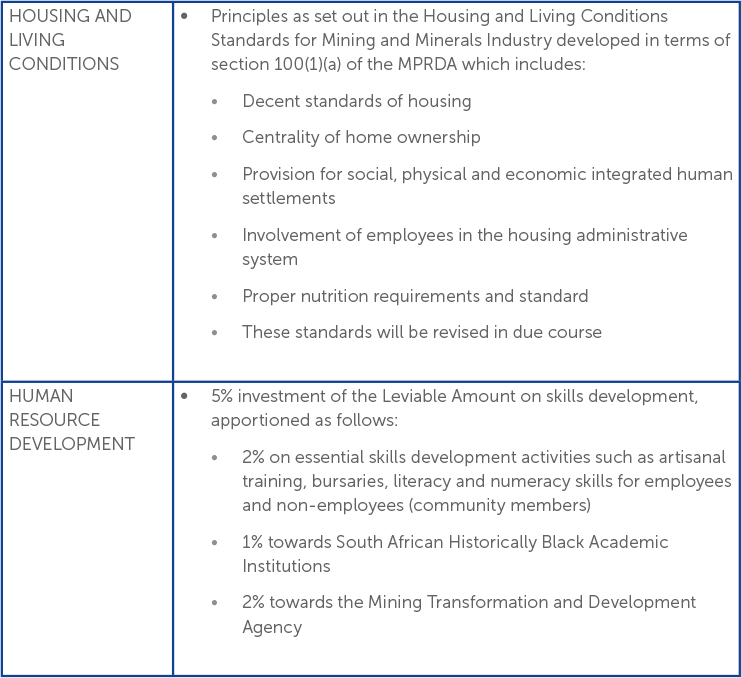 There have been a few improvements since the last circulated draft charter in April 2016. These include:
distributions are subject to liquidity and solvency requirements
the removal of the need for each mining right to be housed in a separate SP vehicle and the requirement to be empowered in each such structure
removal of the requirement for a Ministerial Skills Development Fund and a Social Development Fund and replaced with one fund being the Mining Transformation Agency Fund 
remove the requirements that trustees of the fund be representative of all stakeholders.
However the changes to accommodate the comments of industry on the April 2016 Charter have not been far reaching enough and this will have major implications for our clients in an already fragile economic environment, particularly as it follows the recent third credit downgrading for South Africa.
The consequences of Mining Charter 3 may, however, only be truly evident once the likely challenges to this charter through litigation have been determined by the judiciary.
A more in depth analysis on the content of Mining Charter 3 will follow shortly.  In the interim, please do not hesitate to contact us:
Allan Reid: (0)11 562 1222 
Giada Masina: (0)11 562 1221
Jackwell Feris:  (0)11 562 1825
Sandra Gore: (0)11 562 1433