WOZA Podcast One - Celebrating 100 years of women in law
WOZA Podcast One - Celebrating 100 years of women in law
Join the CDH Conversations as we commemorate 100 years of women in law.
14 Jul 2023
41:07 Minutes
Podcast
At a glance
The three directors of WOZA Women in Law discuss the 100-year anniversary of women's inclusion in the legal field. They are joined by Judge Margaret Victor, who discusses the changes she's seen in the legal field throughout her career. Hosted by CDH Director Megan Rodgers, they discuss the importance of giving women a voice, equipping them to take active steps in promoting themselves and their careers, the value of mentorship and the need to include male allies in the work of women's empowerment.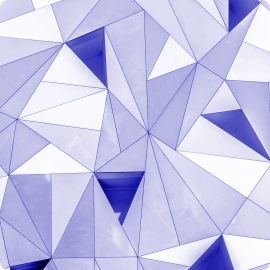 WOZA Podcast One - Celebrating 100 years of women in law
Podcast
WOZA Podcast One - Celebrating 100 years of women in law
Podcast
Download MP3
Megan Rodgers: Good morning, everyone, and welcome to the CDH Conversations podcast channel. I'm Megan Rodgers, a Director at Cliffe Dekker Hofmeyr attorneys, also known as CDH, and the Head of the Oil & Gas department.
As we commemorate the centennial celebration of 100 years of woman in law this year, as CDH we are so proud to partner with WOZA Women in Law to bring you this conversation from women who are leaders in their fields, who have shaped the very fabric of the law in our country, and to continue to ensure dialogue toward the achievement of inclusion and the advancement of women in law. For those of you who are new to our channel, CDH is a full service law firm with offices in Johannesburg, Cape Town, Stellenbosch and Nairobi.
And as a leading legal services provider, we strive to ensure inclusive practices because we recognise that a more diverse and equitable legal industry drives more innovative and creative solutions for our clients. And when it comes to women leaders, our goals are very much aligned with the goals of WOZA. Over the last 100 years we've witnessed the emergence of powerful female lawyers and today I have the honour of sharing this podcast with a few of them as my guests.
With me is Judge Margaret Victor. Judge Victor's career comprises many firsts. She was the first woman to be elected to the Johannesburg Bar Council, and was also involved in the call for gender and racial transformation within its leadership structures. Whilst at the Johannesburg Bar, she did extensive work in public interest litigation matters, and in 2008, she was called to the bench where she served as a judge in the Johannesburg High Court of South Africa, Gauteng Local Division. She has also acted in and was then appointed to the Competition Appeal Court. In 2016 she served as the Acting Judge of the Supreme Court of Appeal. In 2019, she was appointed as an Acting Judge of the Constitutional Court until 2021. She's a patron of the Johannesburg Child Welfare Society and has done extensive work on mentoring aspirant judges. Judge Victor currently holds the position of Ombudsman in the insurance industry and was recently the recipient of the 2022 WOZA African Woman in Law Directors' Choice Award. Welcome, Judge Victor.
Judge Margaret Victor: Thank you Megan, for the warm welcome. And thank you for providing this platform – both you and CDH for facilitating this wonderful programme.
Megan Rodgers: Then we have Rehana Khan Parker, a Director of RKP Attorneys Inc, a boutique law firm based in Cape Town with a footprint of over 29 years. Rehana has a sound history of activism and is committed to transforming the legal sector, not only having served on its professional structures, but also having provided a platform for women in law. Her strides include that of an Acting Judge in the Western Cape High Court and Gauteng High Court divisions, quasi-judicial roles to the Minister of Arts and Culture, as Tribunal Chairperson in heritage issues, and she holds several presidential appointments and board positions. Rehana is also a Director of WOZA's Woman in Law and Leadership Academy and the Founder and Co-director of the first awards programme recognising the contribution of women in law, which is the first of its kind on the African continent.
Rehana Khan Parker: Thank you, Megan Rodgers for having me here. I'm looking forward to the session today.
Megan Rodgers: Then we have Subashnee Moodley, who is currently the Managing Director and Chair at attorneys Livingston Leandy Inc. Subashnee is a member of the Black Lawyers Association and the Women's Property Network. She is also an active member of the KwaZulu-Natal (KZN) chapter of the South African Institute of Black Property Practitioners, where she serves on the national board and is currently the Co-chair of the KZN chapter. In addition, Subashnee is the Director of the WOZA Leadership Academy and is actively involved in WOZA.
Subashnee Moodley: Thank you Megan for hosting this wonderful platform. It's wonderful to be here.
Megan Rodgers: And my final guest for today is Laura Dlepu, a Co-director of the WOZA leadership and also an Executive Assistant at Molefe Dlepu Incorporated. At WOZA Laura facilitates webinars presented by the organisation, supervises the branding and marketing for the organisation and organises the events. She has been an Executive Assistant at Molefe Dlepu Incorporated since 2018 and sees to tasks such as marketing, business development, legal administration, compliance and office management.
Laura Dlepu: Thank you very much, Megan.
Megan Rodgers: A very warm welcome to my guests today. It has been 100 years to the day that women have been allowed into legal practice. And there have been some strides made. But there remains much for us to do as a profession to turn the tide towards equality and inclusiveness in the profession. And part of this is the recognition of women's achievements. So turning to my first guest today, Rehana. Rehana you founded and launched the WOZA Woman in Law Awards in 2019 as a means to celebrate and recognise woman achievements in the legal field. Would you tell us a little bit about those awards?
Rehana Khan Parker: Oh, certainly, thank you for asking and inviting me to be on this platform. The WOZA awards came about as a result of the BRICS Law Summit, which was held in South Africa in 2018, where I noticed that in the room of all the lawyers or legal representatives that were there, there was so few women, and my question was simply: Where are the women lawyers? And where are they to do all the inter-country member state agreements? That then lead to me forming the very first women in law stand-alone awards on the African continent. So that's how it came about.
The name was very simple. So before I get to the name, at the very core, it is founded on the concept of women and male champions of change coming together in celebration of female excellence and gender parity in the legal profession. "Woza" is a South African Zulu word, which means "come along", and therefore we give thanks and gratitude for the excellent contributions made by women in their roles as mother, wife, partner, sibling, child, friend, and of course as a legal professional. We at WOZA see you, who are listening, we acknowledge you and we recognise you. Our message to all women is that the time has come for all of us to give back and pay it forward.
So WOZA then had its very first 2019 awards ceremony, which was held in Sandton. It was a huge success, and the SADC countries said, "What about us? You are leaving us behind." That then gave rise to the 2022 WOZA Africa Awards where nominations were received from across South Africa, Nigeria, Namibia, Zambia and Tanzania, across 33 categories in 170 nominations. It was a night of celebrations, as the awardees danced to the African beat to receive their awards, and in total 84 awards were presented.
So our nominees and our awardees all speak about the success that they've gathered post the awards, and that gives us the satisfaction to know that we are doing something right. And that women then, due to the visibility and the publication and the marketing of the awards, get noticed. And then it answers exactly the difficult question I had in 2018: Where are the women lawyers? So the type of nomination categories we have are the usual categories that you will have in award ceremonies. However, we have branched out to include the Future Ambassadors Award, which is a special category to encourage law students and candidate legal practitioners who show great promise. Then, we often feel that the academia is left out, so we have included award categories for academics as well. Very importantly, is the Champion for Change Award, awarded to a man in the profession with vision and commitment to the acceleration of gender diversity. The most coveted and prestigious award is that of the Pinnacle Award. The award is given to a woman lawyer who displays iconic achievement, embraces thought innovation, leadership, empowerment of other women (that's very, very important), and of course, her contribution to law. So those are the nomination categories that we have. It's wide and wonderful, and creates a platform for visibility. To quote a woman called Sally Payne in the UK: "You cannot be that which you don't see". And we hope that through the awards, and its visibility of showcasing our wonderful women tucked in their corners not known about, that we get them to be gainfully part of the economy of South Africa.
Helping women access opportunities
Megan Rodgers: Thank you so much Rehana. It certainly is very important to provide that platform for recognition of woman trailblazers. I think there's definitely a void and it is fantastic that WOZA is filling that void. But having successfully launched these awards, I know that WOZA has also made other significant strides for women in the legal profession. What in your experience has been lacking or what still needs to be done in order to advance women in the legal profession?
Rehana Khan Parker: Before I answer that question, I just wanted to inform listeners that a very important part of this process is that we have a panel drawn from not only South African women lawyers. They come from Zambia, Tanzania, as well as Ghana, so they take the job extremely seriously when they adjudicate.
What we have noticed in the nominations that come through that there was a lack of nominees packaging themselves well. So they didn't quite have the branding and marketing to forward their nominations optimally. What I mean by that is that some of those women are excellent women, but because they are not working within a huge law firm that has a marketing department, they just did not know how to put their CV together and how to give an excellent profile. Yet in practice, we know the sterling work that they do. So what we then decided, as WOZA awards, was that we needed to give a little bit more than just having a recognition platform. And as a result of that, we then formed the WOZA Leadership Academy and non-profit company that will provide bespoke legal education talking to our women lawyers; young, early career professionals and post, mature career professionals, so that they can sharpen their toolkit in terms of how to brand themselves, how to market themselves, and how to access opportunities which ordinarily would not be made available to them. More importantly, and above all, is to provide training to them. Because it's so difficult that once you've completed your degree, and you get into being a candidate, legal practitioner, and from there move on to becoming a lawyer, there are certain fields that women just do not get exposed to, because of the old boys' club. And where we can help as the WLA (WOZA Leadership Academy) is by providing that training to sharpen the toolkit. Short courses that empower women. So that's what we've done.
Megan Rodgers: Thank you so much, Rehana, that is absolutely relevant and fantastic. It is always, it's not necessarily about you know, the inability to do the work, it's about the way in which to package yourself and deal with the business of law, which is not often taught at university level. So, well done to the WOZA Leadership Academy for extending that training to very competent woman already. Turning to you Subashnee, perhaps talk us through why you decided to become a Director of WOZA. What change were you seeking to make in the legal services profession for woman when becoming a Director of WOZA? And then talk us through some of the strides that WOZA has made to date from your perspective.
Subashnee Moodley: Thank you, Megan, it's wonderful to be part of this panel discussion. So before I joined WOZA as a Director (I'm the last addition of the three to the team), I was quite familiar with the organisation and the work that was being done by WOZA. And I followed this quite closely. So when I attended the WOZA awards, which was the inaugural awards in 2019, I must say, I got out of it so much more than I expected. I left feeling completely motivated and inspired and came back and spoke about WOZA to everyone. And I thought that's where my active role in that would have ended. So when I got a call to join as a Director, I think it was an instant yes. On the button I said yes. And I felt it was such a privilege to be asked to join such a dynamic group of women because the whole vision of WOZA fell in line with my own personal passion and my own vision, which was to help and empower women. And so I thought this now provided a wonderful platform for me to help in whatever way I can, not just from a small KZN, Durban base that I was trying to make changes, but to now have a national platform to do that. And when I joined it then also benefited the organisation because we had a presence in Cape Town with Rehana, in Gauteng with Laura, and me being in KZN just allowed us to have more of that national presence, to reach out more in our provinces, and to make more of a difference, in whatever way that we could make a difference.
Understanding global issues
Subashnee Moodley: Just to touch on some of the strides that we have made, perhaps just to hone in on some of the highlights over the last few years. In October 2019 WOZA, along with other stakeholders, hosted roundtable conferences in various provinces in South Africa. And we linked in with the Law Society of England and Wales. Now these roundtables were actually held in many countries around the world, and it was designed to voice the challenges that women in our profession face. So it was really wonderful being part of the roundtable, because it was not just looking at the challenges we faced as a profession nationally, but globally. And just to touch on one of the issues that was raised, which was the concept of conscious and unconscious bias, race and the gender pay gap. It was wonderful, we hosted it in Durban, to have women from the bar, from academia, practicing, nonpracticing, from the corporate sector, gathering to voice the challenges that they face. After those conversations, you realise these are not just challenges faced by the bar, or the practicing/nonpracticing or the judiciary in South Africa, but globally. So that for me was quite a highlight that WOZA was part of.
At that roundtable, we also looked at male champions of change. And as Rehana had mentioned, this is a category at the WOZA awards. So we recognise male champions of change.
Another highlight to perhaps touch on that WOZA was part of was the webinars that we held during COVID. Now, we understood it was a very difficult time for women lawyers, well for the world at large. But, to do what we could for the women lawyers, we used the COVID time as an opportunity to host training webinars in specialist areas of law. And this was a collaborative effort with judges making a difference, and particularly Judge Victor who played a huge role in that. And it was a huge success, where we got specialists in terms of shipping law and intellectual property and the Competition Tribunal, to come on board and host these webinars. And these were not just your practicing attorneys, but your students as well. So it was quite a successful stream of webinars that we had.
And perhaps lastly, a highlight was our WOZA Africa Awards, which took it to the continent last year, it was a huge success. But more important, I think, for us as the directors of WOZA it was a proud moment, to recognise women in the profession is just absolutely inspirational and uplifting. To recognise male champions of change, I think we can pull out more male champions of change in the years to come because it's a very relevant part of the change that we are looking to make. And I think just being part of this organisation, is going to allow us to motivate the younger generations to come, and the future of women in the profession to ensure we've got a good, diverse group of women and men, young and old in the profession to take it forward
Megan Rodgers: Thank you so much Subashnee, are there any challenges that you still see an organisation such as WOZA having to tackle sort of head on?
Subashnee Moodley: So I think one of the challenges is trying to work more towards building women, building confidence and our ability to come forward. I mean, WOZA has come along, but we need women to step up, come forward, and have the confidence to do so. And I think a lot of that confidence depends on upskilling and ensuring that we are ready for positions when we get there. It requires mentorship, which is something we are driving. I think mentorship plays a huge role, and when a lot of us started in practice, it wasn't something that was there. And I think we could have benefited tremendously from the experience of women who have been in the profession longer. So I think mentorship must be a key focus area. And, you know, I think there are opportunities, opportunities will be there. It's about encouraging women to step forward and take those opportunities, take that training, put their names out there and put their names forward. So organisations such as WOZA, and salah, and there's quite a few other organisations, I think, go a long way towards helping to get there. I think the process is not going to be a quick and easy fix, you know, everything in due course, but as long as you've got committed women and committed male champions of change, a committed profession, a committed legal practice council, a committed judiciary, I think we will get there in due course.
Giving young practitioners choices and opportunities
Megan Rodgers: Thank you so much, Subashnee. I'd like to turn to Laura as the youngest member of the WOZA team. Laura, what are the impacts or changes you would like to see in the legal services profession into the future?
Laura Dlepu: Thank you so much, Megan. So, me being the youngest in the organisation, I believe, is significant because based on the 2021 stats from the LPC, the largest cohort of women in the profession is actually from the age group of 25 to 34, which is my age group, which is remarkable because in the profession, again, based on the 2021 statistics, only 40%, 40,9% to be exact, of the profession is female. And we find this strange because since 2016, we've seen more than 50% of LLB graduates being woman. So how do we go from having more than half of the LLB graduates being women to only 40,9% of the profession being female? And that's a very key part of why WOZA exists and why we do the work we do. We're trying to bridge that gap, we're trying to make sure we don't lose that 50% that comes out of university, moving into the profession. And having my cohort, being 25 to 34, as the largest age group in the profession is significant, because we're there, but we don't feel like we are seen, we feel like we have to choose between having careers, starting families, it feels very much as though our options are limited.
So, what I hope to see for the future is a profession and a general business environment where we have choices, where we have options, where we're not limited to practicing certain areas of law, because they're more 'appropriate' for women, like family law, things like that. But we just want an opportunity to have choice and make decisions that best suit us rather than out of necessity.
The importance of mentorship
Megan Rodgers: Thank you, Laura. What role would WOZA play in ensuring that sort of inclusive future, given your cohort in the legal services profession? I know, certainly, from sort of a big law perspective, we're constantly evolving to try and accommodate and understand the younger associate body group that we have and senior associate body groups because it certainly has changed or evolved over the years. People have different focuses, different areas of importance and sort of work/life balance is a lot more prominent now than when I was an associate, for example, and for good reason, for our mental health, recognising that the industry is a demanding one. How as WOZA are you seeking to achieve a more inclusive and a more holistic approach to a legal practitioner through work life balance mechanisms? Or is it a sensitisation of the older attorneys that WOZA undertakes in order to deal with the younger attorneys, the up and coming?
Laura Dlepu: What I think is really important, especially from WOZA's side, is that we've established quite a broad network of not only students, but professionals. And we aim to connect these two groups to create an intergenerational mix whereby we can all learn from each other because the older generation has experience in the profession that we can learn from, and then the older generation can learn from us as the younger generation in terms of new experiences that they might not necessarily be aware of. And another thing that we've identified is the need for systemic change, and really addressing issues such as unconscious bias and conscientizing people to the underlying issues, and not just meeting quotas and getting the training done. People not realising things like class privilege or racial privilege, and how that might influence their views on other people and the profession and the way that they work. Sexual harassment remains a huge problem within the profession. And I think if we can get policies to address things like this, we can really achieve institutional change.
Megan Rodgers: Thank you so much, Laura. Judge Victor, turning to you, you've undeniably played a pivotal role in championing woman and your jurisprudence in landmark cases has paved the way for many women and continues to do so today. So for that, we first of all thank you. And as a role model for younger woman, it is important to have a mentor in a male dominated profession. Your journey couldn't have been an easy one. Will you share some of the highlights of your journey from graduate to judge to ombudsman?
Judge Margaret Victor: Thank you so much, Megan, for the invitation to participate in this webinar. And also I want to commend CDH attorneys for hosting this important programme, enabling us to look back on the past 100 years, and the encouraging comments from Ms Laura Dlepu on the next 100 years, so we can see that the path of women in the legal profession is certainly in the hands of very active and competent young women lawyers.
You've asked me about the journey from graduate to where I am now, as a retired judge in the position of ombudsman. Just briefly, it's been a 40-year journey, and it was fraught with difficulties for us women in the earlier years. When I did my articles as an article clerk, I had to run errands, etc. And until I decided the moment I finished my articles, I was going to go to the bar. And as you indicated in your introduction, I was the first woman on the Bar Council and guess what they did? They made me the tea convener. But I wasn't prejudiced by that. Because what I then did as the tea convener was I arranged the biggest conference to celebrate our then late Chief Justice Ishmael Muhammad. I arranged a gala dinner where I invited chief justices from all over the world to attend this gala dinner for the celebration of our first Black chief justice. So I think what I'm saying is that as a women in those early years, I took it upon myself to do the best I could in the circumstances that I found myself in. And of course, I then went to the bar where I was for 25 years. And in that time, I spent a lot of time doing pro amico work for women in distress, women with legal problems, who couldn't afford the costs of legal representation. And I suppose as I went along my motto or my primary goal was to "lift as I rise", and I borrow that motto from one of our male champions, Mr Bonang Mohale, who is the head of BUSA, that is, Business Unity South Africa. Lift as you rise – and I think if us as senior women can make that our primary goal, it is going to accelerate the progress of women, and let me say that the work of WOZA has been commendable in accelerating the rise of women.
Jurisprudence
Judge Margaret Victor: You've asked me about the jurisprudence. When I was an acting judge in the Constitutional Court, I was the scribe in the matter of Sylvia Mahlangu. She was a domestic worker, she was cleaning windows outside, next to the swimming pool, she fell off the ladder and drowned in the swimming pool. The then Workmen's Compensation Fund said that domestic workers cannot be compensated for injury or death. And sadly, her family had no compensation. And of course, her employer where she'd been for 22 years, was also not in a financial position to really contribute to damages. The then statute, COIDA [the Compensation for Occupation Injuries and Diseases Act], specifically excluded domestic workers. And we know that domestic workers in South Africa, and there are millions, are in the main women, and Black women. So I had the privilege in that, as the scribe in the Constitutional Court to deal with intersectionality, where I could illustrate that jurisprudentially women are disadvantaged, particularly if they are Black and do not have education. And that is when the law looked at a victim of prejudice following on from the jurisprudence buff Professor Crenshaw, an American academic, and I was able, with a full court, to delete that aspect where domestic workers in the COIDA statute could not receive compensation. So I think there for the first time, the focus was on the concept of intersectionality, and also ubuntu. So Megan, I've had great opportunities to advance cases championing women's causes.
Being the change
Megan Rodgers: Thank you so much, Judge Victor, a very inspiring journey, to say the least. You've continued to play a role, an active role, in the advancement of women and on a global scale. In early 2000, you were part of the LBA woman's desk and would you share your role there with us and what changes still needs to be made in your view to ensuring the continued advancement of women in the legal services profession?
Judge Margaret Victor: Thank you for asking about that international congress – which hundreds of women lawyers from all over the world attended. And I think it was there that I realised that women can't be fading violets; they have to be assertive, they have to be, as Rehana says, seen. And in that way progress can be made. And, I think that for many of us, Rehana was at that conference, attorney Kathleen Matolo-Dlepu, Laura's mom, was there. And I think we all came back from that conference to say that we can't sit back anymore; we can't wait for social change. We have got to be the social change when it comes to women's issues and women's rights. And I think the work of WOZA really illustrates this. I also came back from that conference knowing that mentorship has got to be the North Star of this women's lawyers progress.
And I, of course, at the bar mentored many women juniors, and also I have a professor friend in America, and she used to send American law students to me, and we mentored them, and they could add the experience to their CVs, which stood them in good stead.
When I went to the bench, I was the vice president of the International Association of Women Lawyers. And there again, even as a judge, one can't sit back as a woman judge, sit back and say, "Oh, well, we're now judges, we've achieved our goal, we are at the top of the ladder, and we can now sit back and wait for others to do it." No. Instead, I as the vice president started the mentorship programme, where we mentored 400 final year law students. Four hundred a year, so that was five, six years ago, so you can imagine how many thousands of final year law students we mentored. What we did is we placed final year law students with people in the profession, with advocates, attorneys, with other judges, and this was a tremendous springboard for them, because once they went for their interviews for articles after they'd graduated, or wherever they were going, they were able to say that we served a short internship with the South African chapter of the International Association of Women judges.
I soon realised that we need male allies or male champions, as both Subashnee and Rehana have indicated. Without male allies, we become a secluded profession. By incorporating male allies it expands our horizons, we are not dependent on them for our progress, but it simply expands the horizons and it provides synergy for the various programmes. Now, I'm also a director of the International Institute of the African Association of Women Lawyers, and there too their programmes include male allies, they're incorporated and one of the requests that I've received is to incorporate as many male allies in the institute as possible.
And the last point I want to make is that leading up to 9 August, Women's Day, we are wanting to bring women lawyers from other parts of Africa into South Africa to really participate as lawyers, and then to send South African women lawyers to countries like Ghana, Senegal, Tanzania, wherever. So the Institute of African Women Lawyers and WOZA really are a tremendous boost for these international programmes on the continent of Africa. So there again, CDH is really playing an important role in sharing these webinars, hopefully, not only in South Africa, but in African countries, and thereby enabling women on the continent to work together.
Women's Month events
Megan Rodgers: Thank you so much Judge Victor, you certainly do make a very important point around the requirements for allies and collaboration brings diversity of thought and engagement. As women are part of a whole, so the inclusion of our male allies, collaboration, not only regionally but throughout Africa, is certainly very insightful and s very important to gender. So thanks again to Rehana and her team, as well as yourself, who have brought all of these diverse elements together. It is quite insightful and innovative. And CDH certainly looks forward to being part of this journey and to journeying with you. As Judge Victor mentioned, we are approaching Women's Day, Women's Month is around the corner, on 9 August. A question to all of my guests today is what should women be celebrating? What should we be focusing on? And what should we be trying to achieve through our various Women's Day initiatives? Maybe Rehana if you'd like to take us through what WOZA has in store in the upcoming weeks and then just a message to women as to what we should be celebrating and what we should be focusing on?
Rehana Khan Parker: Thank you. Yes, there's lots to look forward to. South Africa really becomes very, very invigorated during Women's Month and celebrations abound and everybody is buzzing about what their activities will be.
WOZA will be collaborating with Artscape for its Women's Humanity Festival celebrations, which will run actually from 5 to 10 August with a walk that will commence on a Woman's Day from Artscape. It's a very short walk, so it's not a long walk. Everyone can do it. But what is important about the celebrations that Artscape will be having is to highlight and mark the centennial celebrations of women in law, and I think that's absolutely fantastic that they've included us, so we will then be having our banners up in the exhibition areas, we'll have our desks up from the various organisations that will be collaborating with WOZA, such as the South African Women Lawyers Association, the Women's Legal Centre, as well as law firms in Cape Town and the rest of South Africa. So we look forward to having CDH aboard at the Women's Humanity Festival. The importance of that celebration is not only to celebrate the strides and challenges and highlight the struggles of women in law, we will also be celebrating Fatima Dike, an arts icon from Langa who celebrates the arts festival of 100 years in Langa and 50 years of jazz art in Cape Town. So we look forward to having all our women lawyers there, especially on 9 August to participate in the walk and then we will end with a festival in theatre where hopefully we will be making a presentation. So for all those who are interested, please contact either myself on 073 340 4595 or through CDH. So that's what we're looking forward to celebrating women in law in a big way on 9 August to say: we are here as we lift to rise.
Megan Rodgers: Thank you so much Rehana. Subashnee, do you have anything to add to some of the questions I've asked about what women should be focused on this Woman's Day?
Subashnee Moodley: Thanks, Megan. For me, I think it's a month to celebrate our authenticity as women lawyers. We need to celebrate our victories, learn from our defeats, and rise just to change, progress and an integrated profession. In KZN we have a celebration on 17 August as part of the 100-years campaign. It will be held at Varsity College, Durban North and our guest speaker is our own Judge President Poyo-Dlwati, and she will be speaking at the event as a guest speaker. We have members of the Bar Council, practitioners from Durban and we've been given a slot to speak at the event as WOZA there as well. So it's going to be an evening event to accommodate people who need to work in the day and it's going to be a fabulous celebration of women in the profession on 17 August in Durban.
Megan Rodgers: Thank you Subashnee. Laura, over to you.
Laura Dlepu: What I think we should be celebrating is the fact that we live in a society that is abundant with opportunity and that there are organisations such as ourselves who are working towards making those opportunities accessible. And something that people should be looking out for and looking forward to is WOZA's partnership with the University of Johannesburg. We're working on designing a programme under the banner of the Co-Impact Gender Fund, and we are going to be doing that work over a long period of time. But the aim of that project is to develop a new generation of women leaders in law in Africa. So that is something that everybody should keep their eyes on and pay attention to.
Megan Rodgers: Thank you so much, Laura. Judge Victor, any final messages for our listeners on what we should be focused on for Women's Day?
Judge Margaret Victor: I'm going to join in the many celebrations, and I'm going to focus on the next 100 years. And I'm really hoping to bring women lawyers from other parts of Africa to join us in the celebration.
Megan Rodgers: Thank you so much to all of our guests today. Thank you, WOZA leadership – Rehana, Laura, Subashnee – for the work that you do both under the WOZA awards and Women in Law Leadership Academy. It certainly is meant to create generations of thriving women and we wish you all the best in those endeavours. As I said earlier on, CDH walks the journey of empowering women and our journeys will collide, given that we are on the same path. And to Judge Victor, we thank you for everything that you've done and continue to do in enhancing in woman in law. May we travel this path together and be successful on this journey.
The information and material published on this website is provided for general purposes only and does not constitute legal advice. We make every effort to ensure that the content is updated regularly and to offer the most current and accurate information. Please consult one of our lawyers on any specific legal problem or matter. We accept no responsibility for any loss or damage, whether direct or consequential, which may arise from reliance on the information contained in these pages. Please refer to our full terms and conditions. Copyright © 2023 Cliffe Dekker Hofmeyr. All rights reserved. For permission to reproduce an article or publication, please contact us cliffedekkerhofmeyr@cdhlegal.com.
Subscribe
We support our clients' strategic and operational needs by offering innovative, integrated and high quality thought leadership. To stay up to date on the latest legal developments that may potentially impact your business, subscribe to our alerts, seminar and webinar invitations.
Subscribe